Lopsided Consensus On Weaker USD = Vulnerable To Counter Trend
Guest Post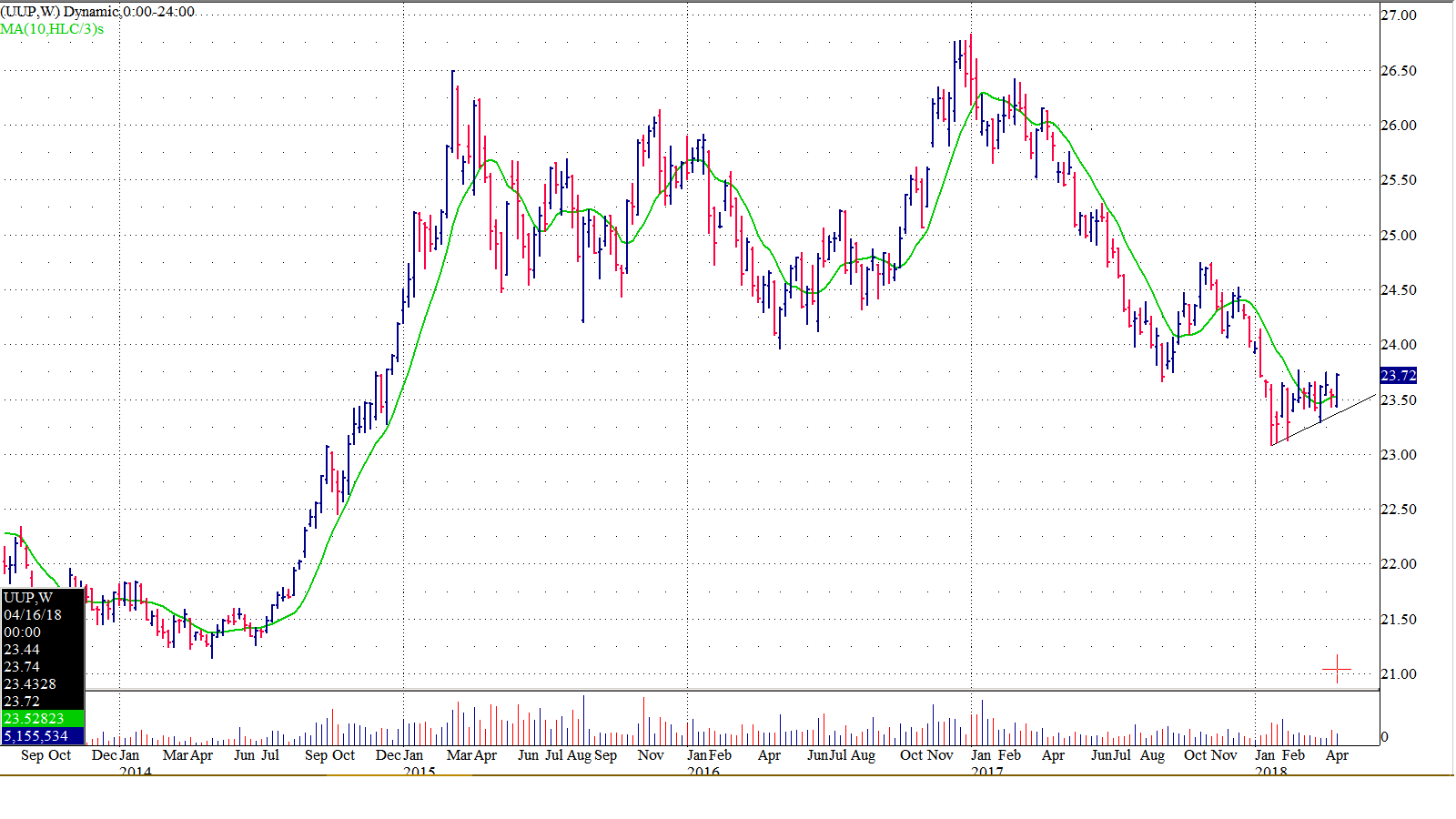 How far could the USD fall before it became disruptive? HSBC Has A Number
Headline:
Strong Rally = Possible For World's Reserve Currency
*************************************
There Are Plenty Of, Very Well Understood, Reasons Why The $US Dollar Has Been Under Pressure Since Early 2017.
Primarily, The Trump Administration Prefers A Weaker Dollar [as it marginally improves export price competitiveness].
Paradoxically, It Also Improves The Ability Of Sovereigns [outside the United States], With Dollar Denominated Debt, To Repay/Service Their Debentures…And That = Meaningful.
Fundamentally…Short Dollar Sentiment Is Tied To U.S. Budget Deficits + Inflation Expectations.
*************************************
On The Other Hand…U.S. Interest Rates [1-10 Year Maturities] Tower Over The Developed World [Europe + Japan + UK]…Thus Attracting Global Demand To The World's Most Liquid + Transparent Money Markets.
And U.S. Economic Performance…Though Not Stellar…Is Generally Stable…For Now.
However…If Recent Financial Market Volatility Continues To Tilt Upward…The Dollar Benefits From "Safe Haven" Status.
Also…The Weekly Chart Pattern [see above] Suggests An Early Basing Pattern.
*************************************
Tipping The Balance To The Bullish Dollar Camp = Over-Arching Negative Sentiment…As A Contrary Indicator.
Whatever The Catalyst…Traders' Short U.S. Dollar Positions Are Definitely Susceptible To A Sharp Price Ramp.
Contact The Author: [email protected]